Quality Management
Quality management plays an important role in ensuring the fasteners that we make are in high quality.  The instruments that we use: calipers, gauges, projectors and third party laboratories.  For automotive spacers, we use optical sorting to do 100% sorting.  From below flow chart, you can understand how our process goes.
For each shipment, we provide material certificate, inspection reports and other mechanical test reports when applicable.
Testimonials
Impressive Quality!

We have just received the stainless nuts from DHL and we are very impressed with the quality. 
Thank you for making this a great transaction and I will contact you when we require more stainless steel fasteners. 

- Schmidt Corporation 
Production Flow Chart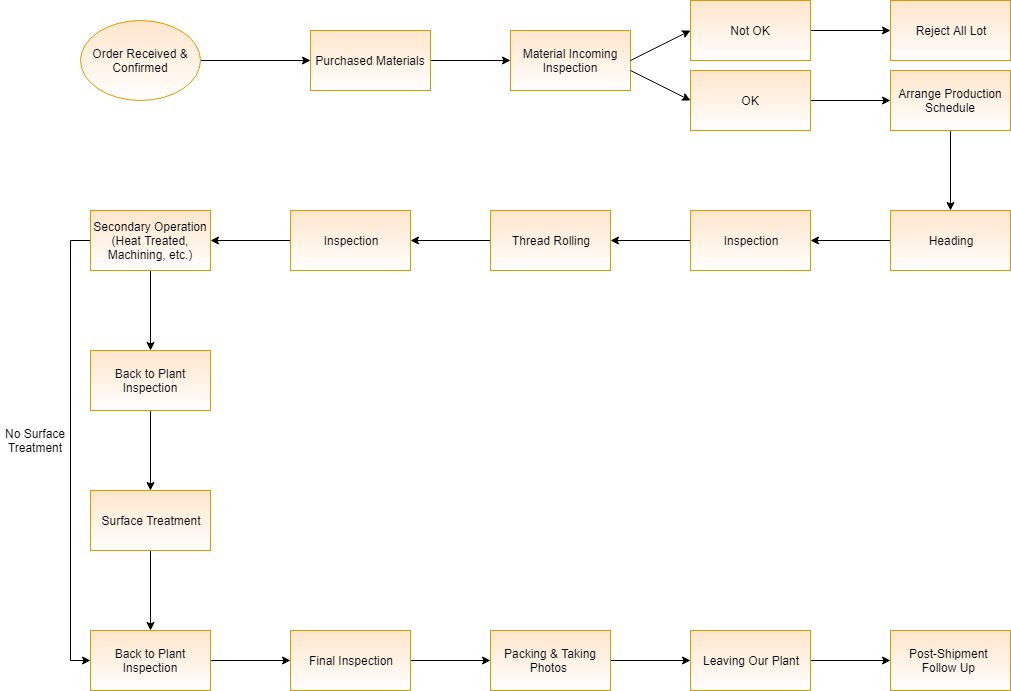 What makes us different is that we cut tooling costs as much as we can when we are developing custom fasteners with our customers.
  And if possible we do not ask large volume from our customers.