Stainless Steel Washers
Custom & Low quantity
Stainless Steel Washers are made to your drawings.  We cater to Progressive Stamping(25 tons, 35 tons, 45 tons, 60 tons, 110 tons) and Short-Run Stamping.  Currently, we sell custom stainless flat washers to valves industry.
Capacity for Stamping: Thickness 0.3 mm to 5 mm
Outside Dia: 90 mm Max.
Material: Stainless steels
Finish: Passivated
Dimensions: Made to your prints
Quantity: Cater to small volume
Stainless Steel Washer Range: square washers, rectangle washers, flat washers, cup washers and tab washers.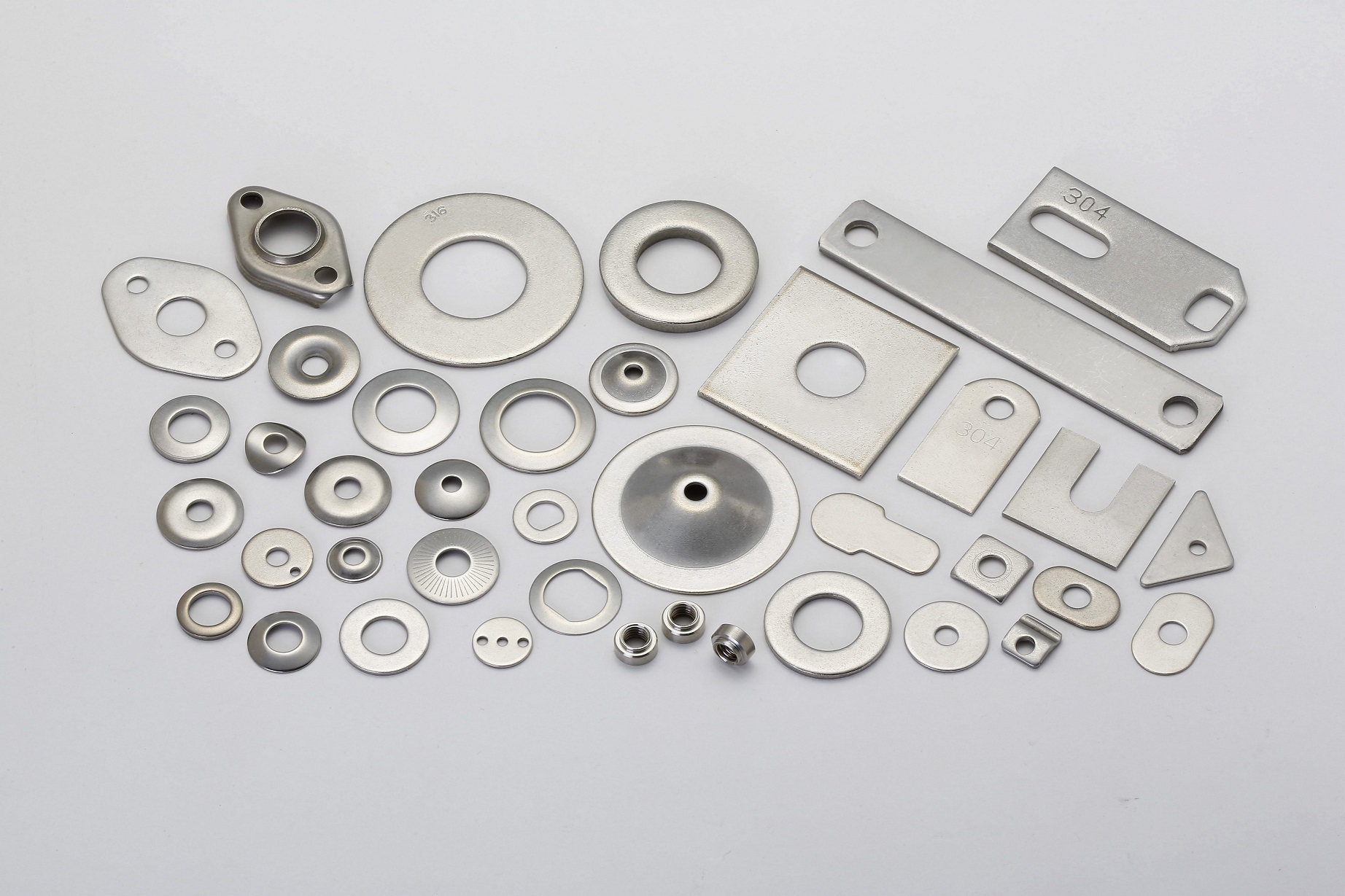 Stainless Steel Washers
What makes us different is that we cut tooling costs as much as we can when we are developing custom fasteners with our customers.
  And if possible we do not ask large volume from our customers.