Stainless Steel Washers
Custom & Low quantity
Stainless Steel Washers(ss washer) are used for a variety of screws, bolts, and machine screws.  We cater to Progressive Stamping(25 tons, 35 tons, 45 tons, 60 tons, 110 tons) and Short-Run Stamping.  We make washers for screws and for valves.  Currently, we sell custom stainless flat washers to the valves industry, fluid and flood control in the U.S.A. and DIN 125 stainless flat washers to Australia.
Capacity for Stamping: Thickness 0.3 mm to 5 mm
Outside Dia: 90 mm Max.
Material: Stainless steels
Finish: Passivated
Dimensions: Made to your prints
Quantity: Cater to small volume
Stainless Steel Washer Range: square washers, rectangle washers, flat washers, cup washers and tab washers.
316 stainless flat washer (M10):  8,000 pieces on stock.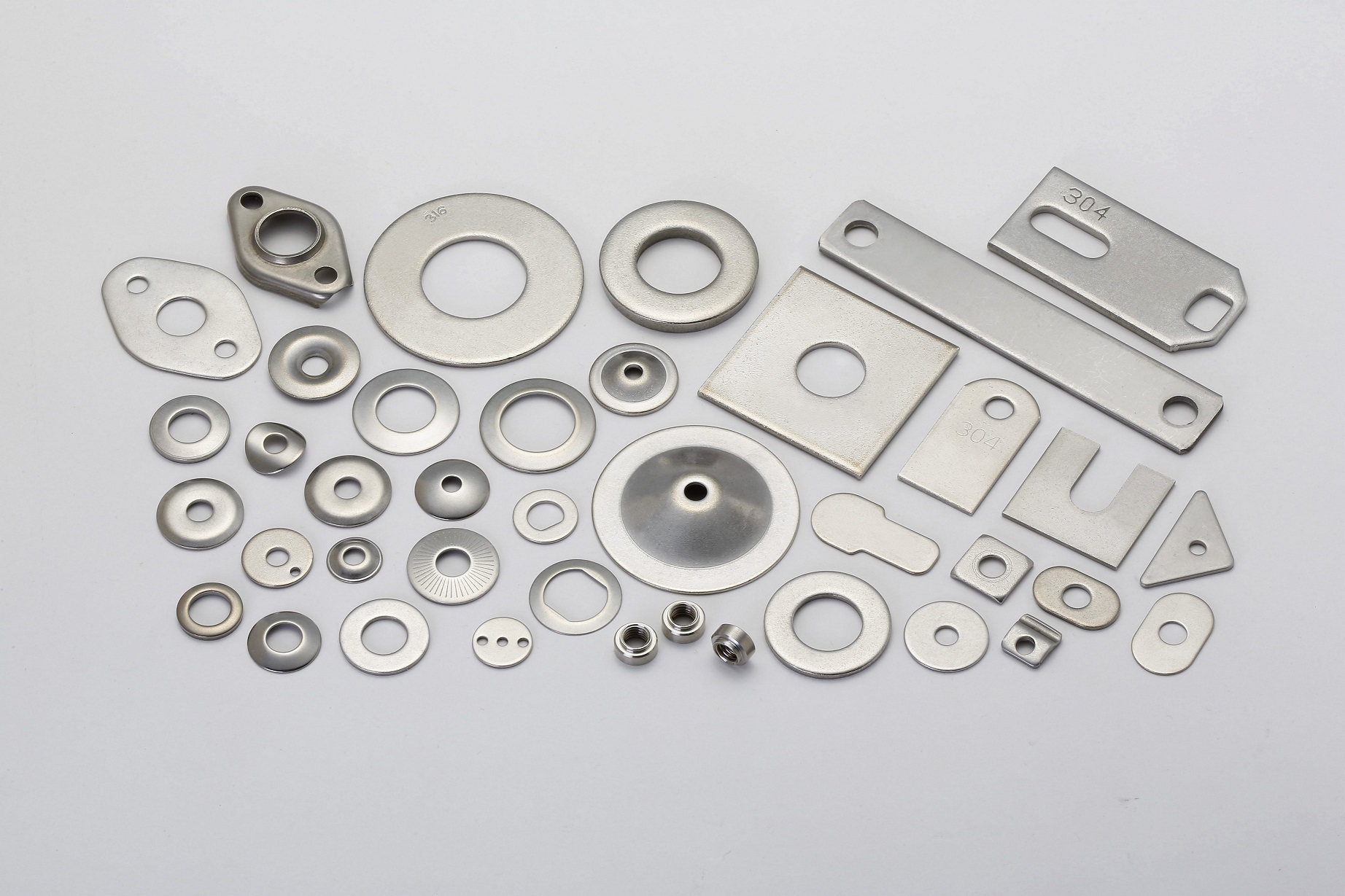 Stainless Steel Washers, Washers for Screws, SS Washer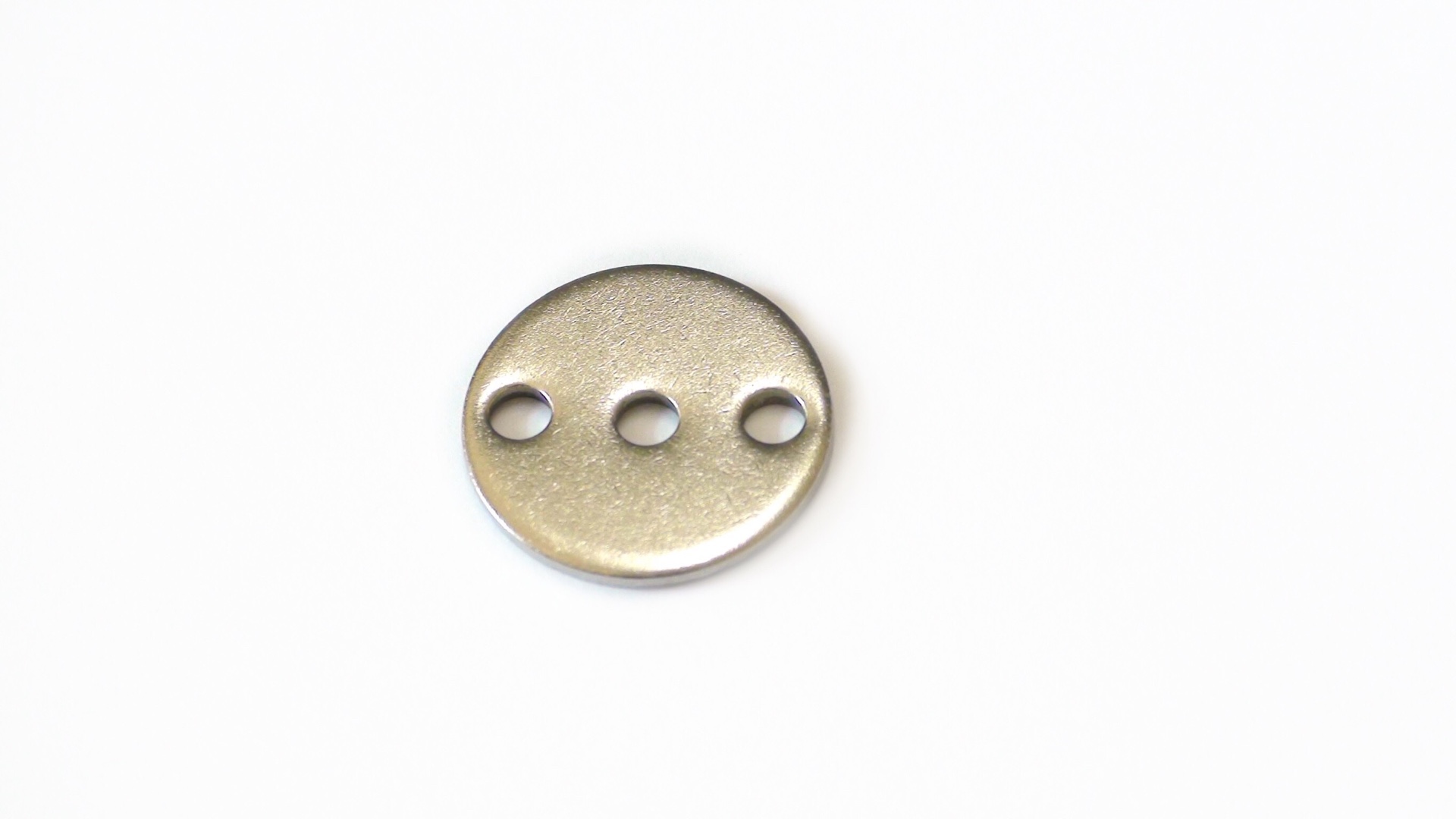 Stainless Washers
Stainless Steel Fasteners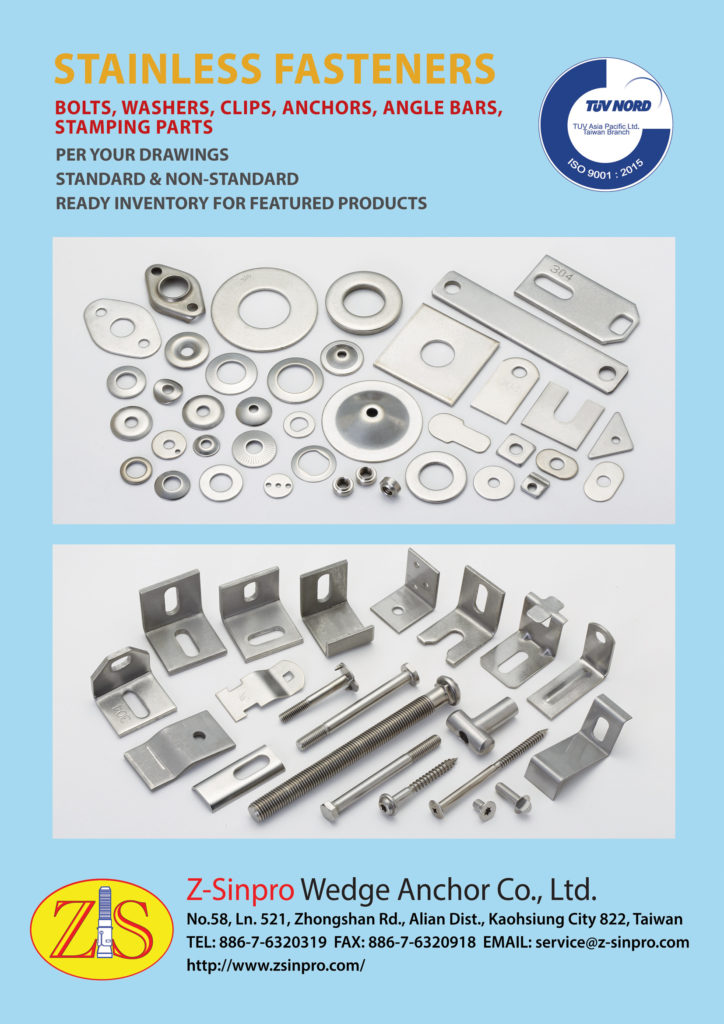 As Z-Sinpro is introducing more and more Stainless Steel Fasteners, we think it is essential to create a post that lists all our stainless steel fasteners – Stainless Steel Bolts, Washers, Anchors, and Angle Bars.
By reading our company name, you can understand that our company started as a stainless wedge anchor manufacturer.  Our stainless wedge anchors are mainly exported to Japan.  If you would like to know more about our stainless wedge anchors, please click on the hyperlink.
Due to market change, we are transforming to a full service provider. Since wedge anchors are assembled with a stud, a clip, a nut, and a washer, we extend our product scope to stainless steel special (custom) bolts, washers, stamping parts, and angle bars.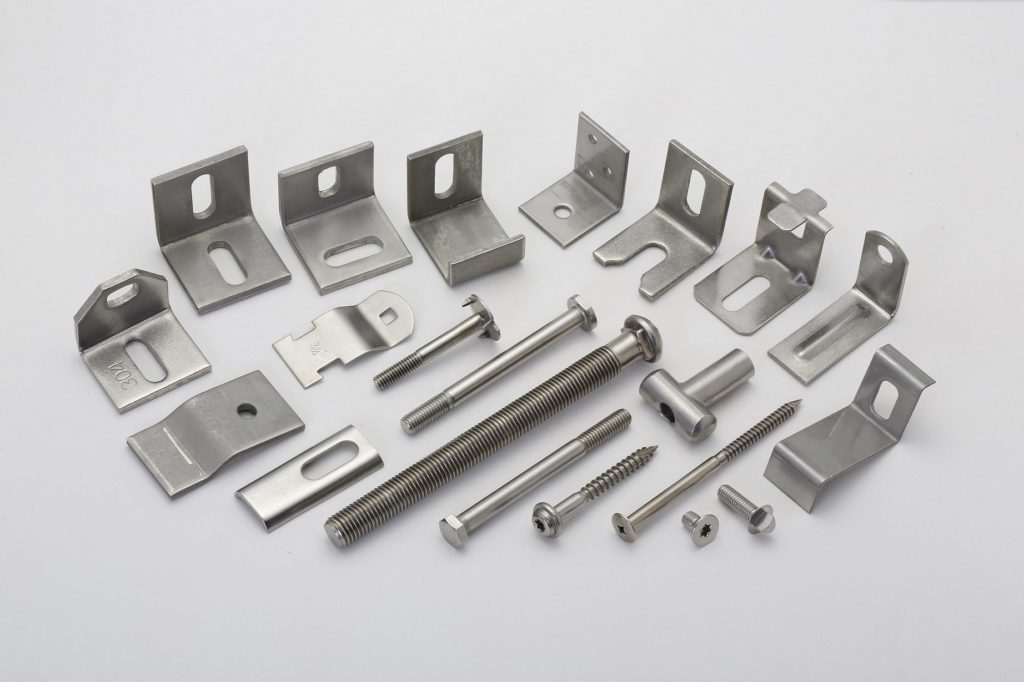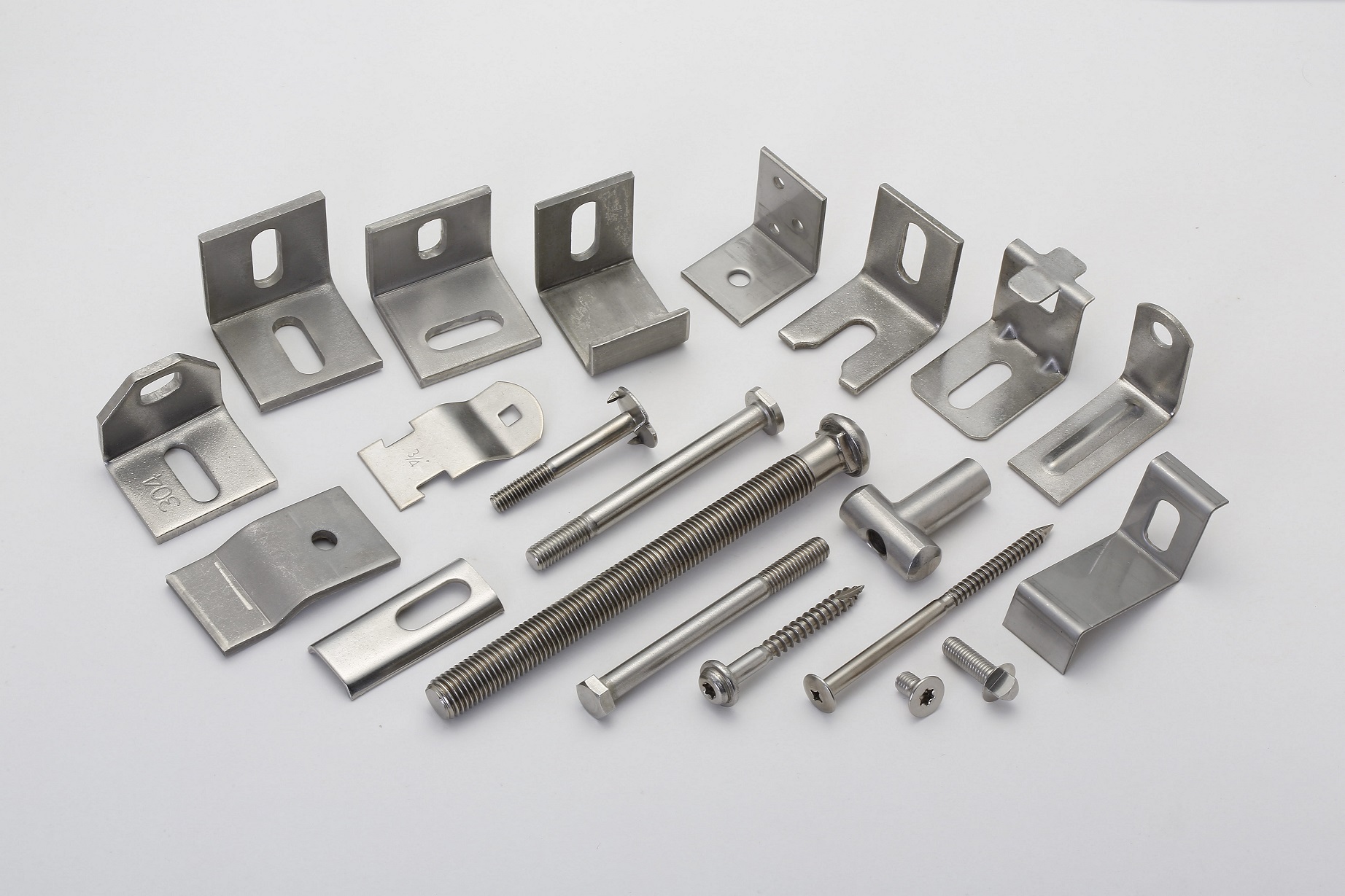 Stainless Steel Angle Bars, Bolts
What makes us different is that we cut tooling costs as much as we can when we are developing custom fasteners with our customers.
  And if possible we do not ask large volume from our customers.