Wedge Anchor
stainless rock climbing gear
Stainless wedge anchor, a corrosion-resistant rock climbing equipment, is also called through bolts or expansion bolts.  People use wedge anchors to fasten objects into concrete or rock. Some also use them as the mounting system for solar panels.  Concrete screw bolt is available.
Material: Stainless 304/316
Finish: Passivated
Dimensions: M6~M24 or Made to Your Prints
Feature: Turned stud.
Expansion Clip: 1-piece clip or per your design
Quantity: We cater to small volume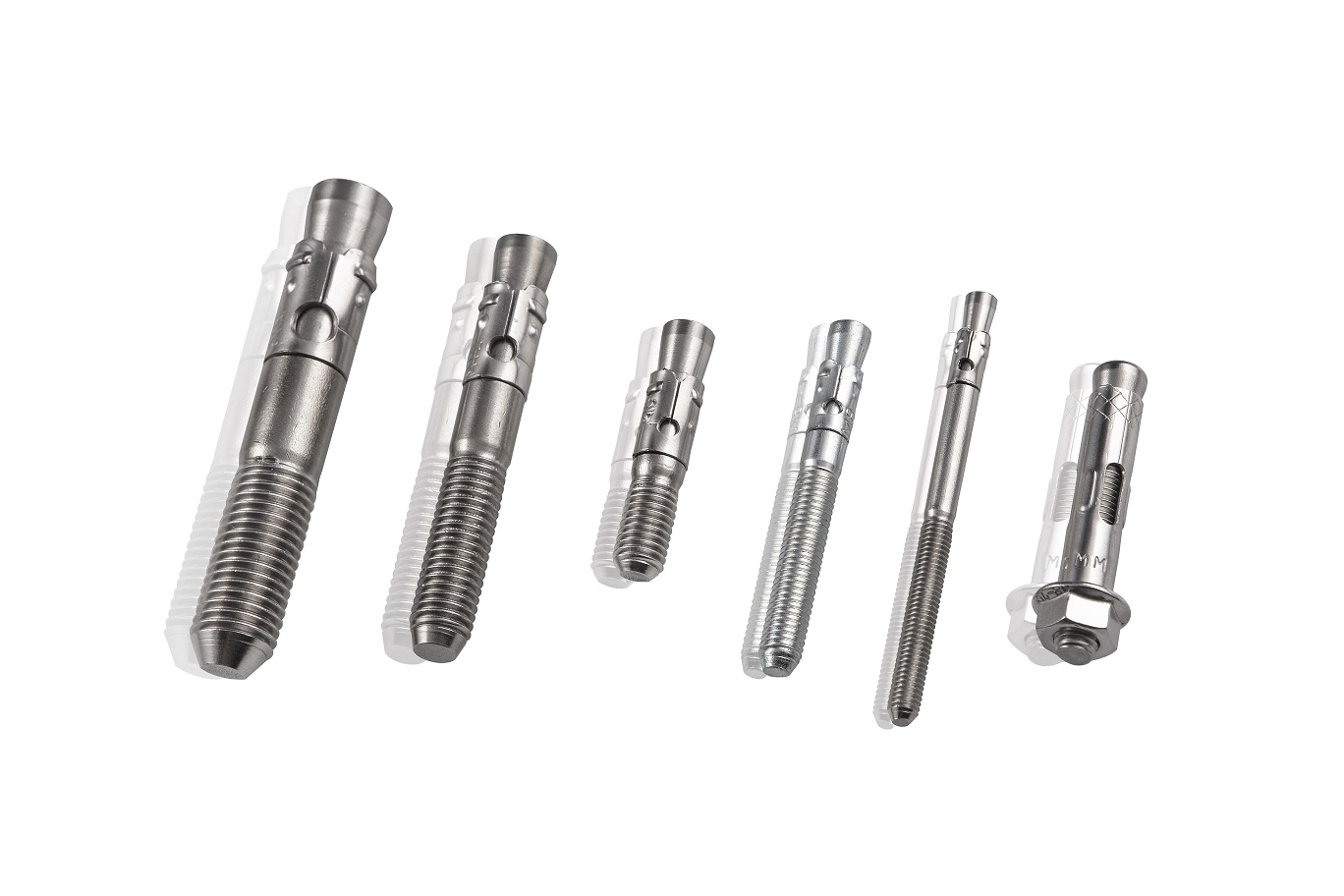 Stainless Wedge Anchor - rock climbing equipment

From the above chart, you can see that we have a machining process after threading.
The machining process is what distinguishes our wedge anchors from others.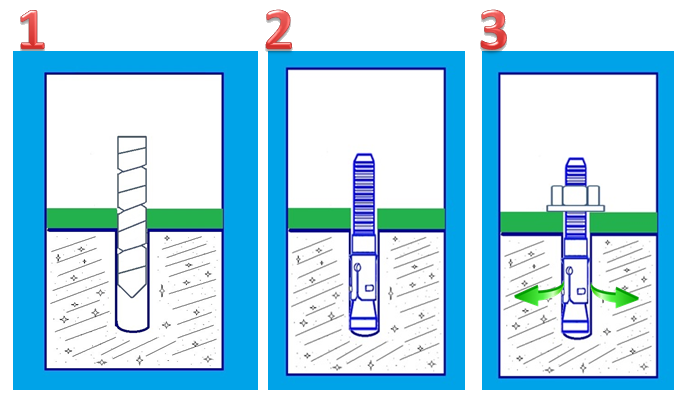 1.Drill a hole. Hole size equals the anchor diameter.
2.Clean the hole & place the anchor into the hole.
3.Tap the anchor with a hammer and tighten the nut with a wrench.
Our advantage of wedge anchor
We have rich experience in helping our customers develop patented wedge anchors.  We can customize the whole wedge anchor, from the stud to the expansion clip.  And unlike cold forge, we take small quantity and satisfy quick delivery.  Price list is available upon request.