Stainless Steel Fasteners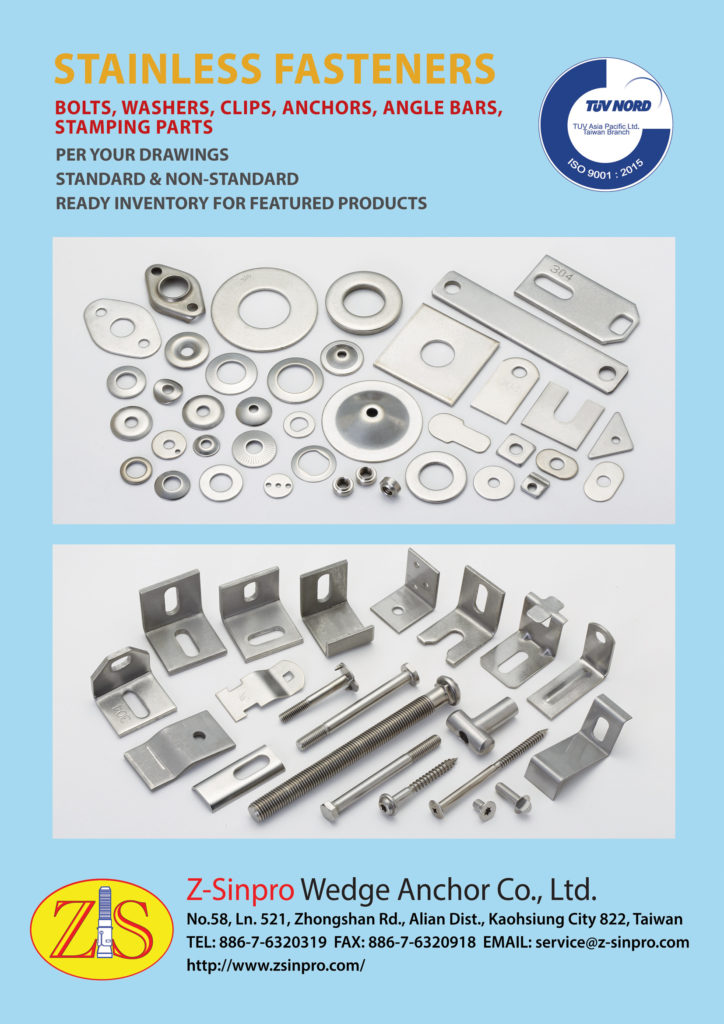 As Z-Sinpro is introducing more and more Stainless Steel Fasteners, we think it is essential to create a post that lists all our stainless steel fasteners – Stainless Steel Bolts, Socket Head Cap Screws, Washers, Anchors and Angle Bars.
By our company name, you can understand our company started as a stainless wedge anchor manufacturer.  Our stainless wedge anchors are mainly exported to Japan.  If you would like to know more about our stainless wedge anchors, please click on the hyperlink.
Due to market change, we are transforming to a full service provider. Since wedge anchors are assembled with a stud, a clip, a nut and a washer, we extend our product scope to stainless steel special bolts, washers and angle bars.
Standard parts in Stainless Steel, Brass, Aluminum and Alloy Steel: DIN 9050, DIN 9051, DIN 7504, DIN 7976, DIN 7981, DIN 7982, DIN 7985, DIN 963, ISO 7380 (Stainless Socket Head Cap Screw), Hex Socket Countersunk Head Cap Screw, DIN 912, DIN 7991, DIN 913, DIN 914, DIN 915, DIN 916, DIN 933, DIN 931, DIN 603, DIN 975, DIN 976, DIN 965, DIN 7971, DIN 7983, DIN 966, JISB 1111, ISO 14579, ISO 14580, ISO 14581, ISO 14583
Business Results
Argentina: Stainless special bolts (based on prints-oval head)
Japan: Stainless wedge anchors (for rock climbing or construction use)
Poland: Stainless stamping parts, stainless anchor bolt expansion clip
Philippines: stainless flange nuts, stainless socket button head cap screws, stainless washers, stainless nyloc nuts
UK: Stainless Custom Screw (patented)
USA: Stainless flat washers (for valves industry)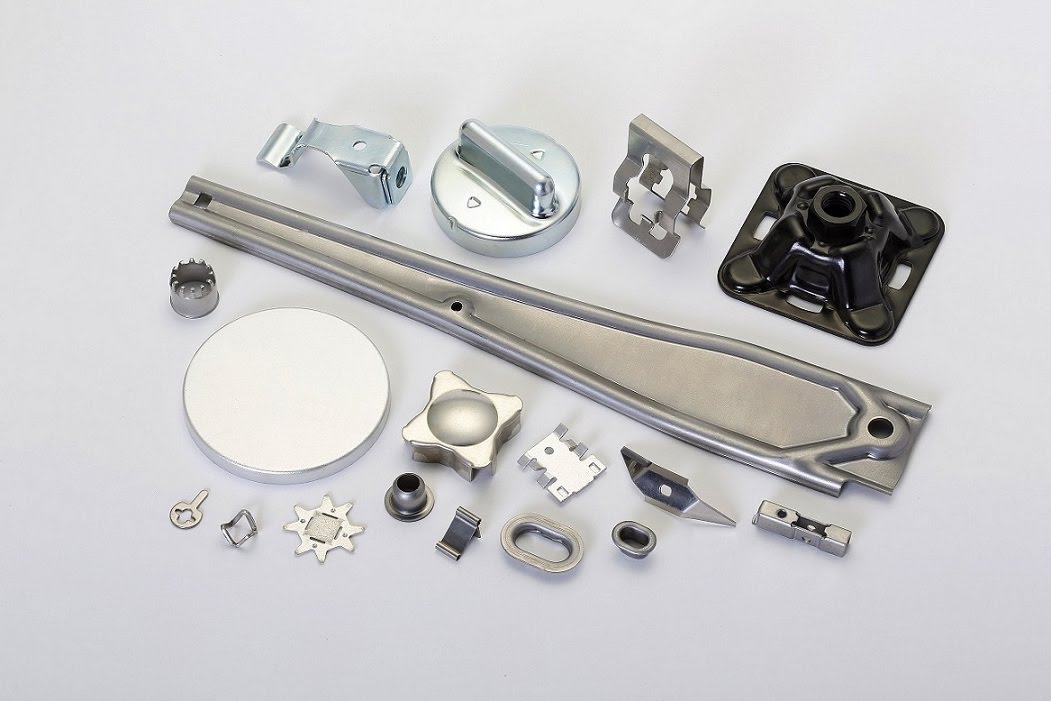 Stainless Steel Stamping Parts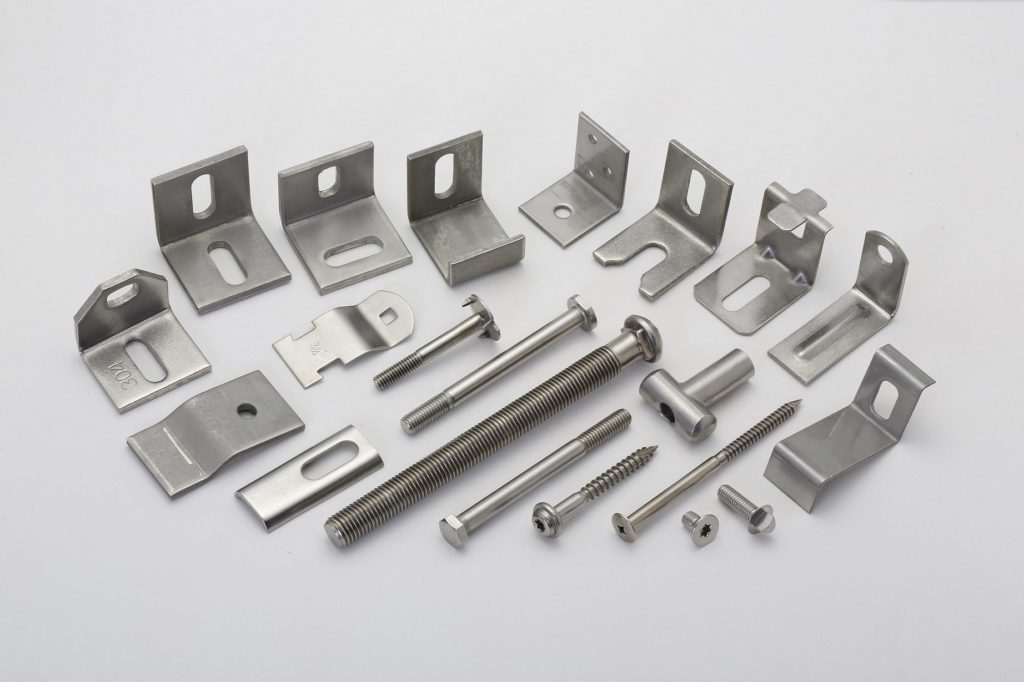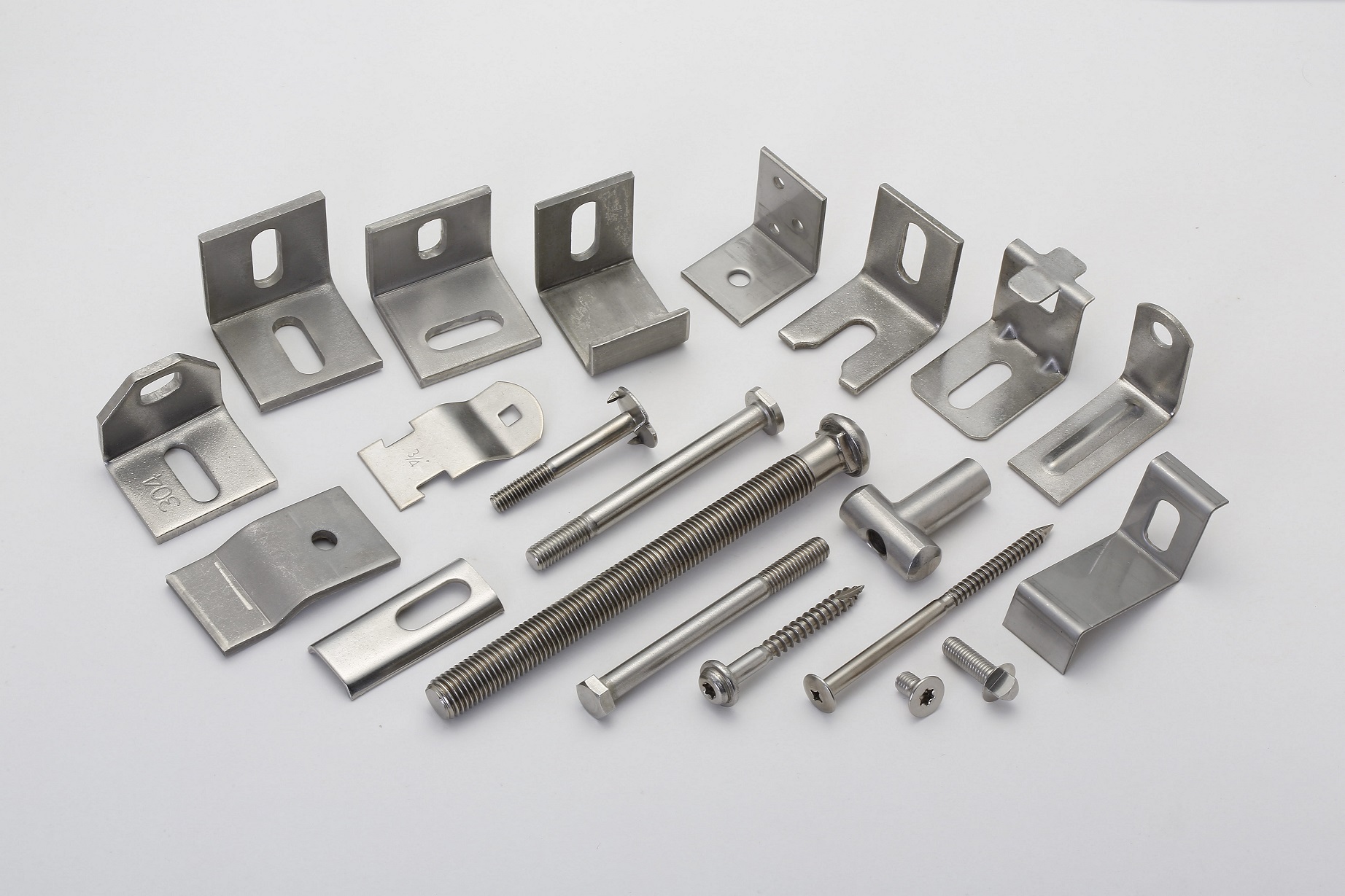 Stainless Steel Angle Bars, Bolts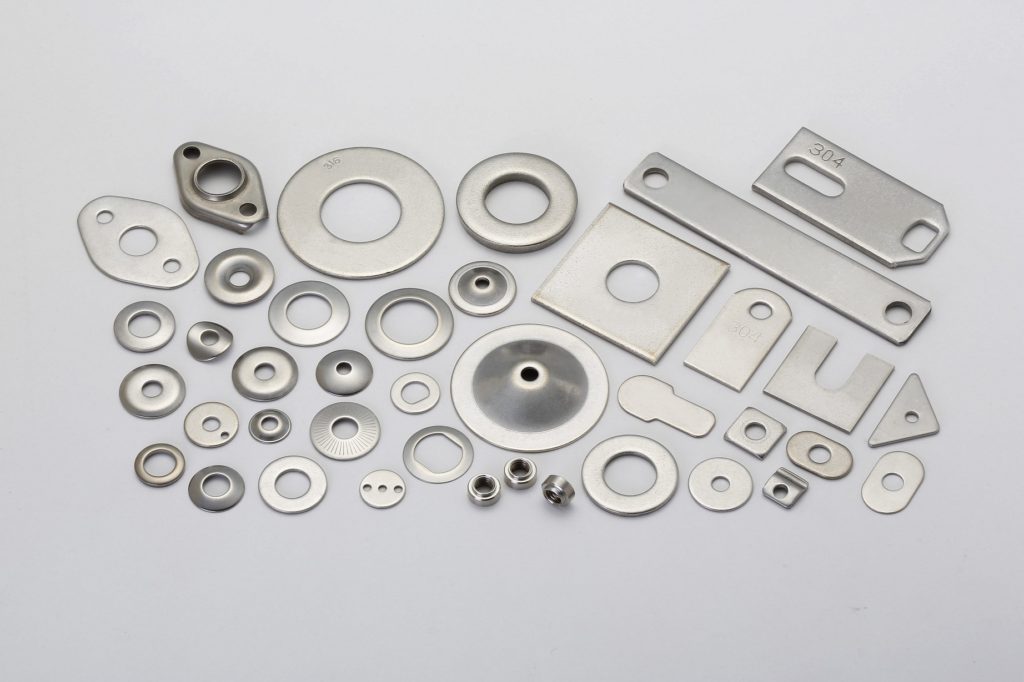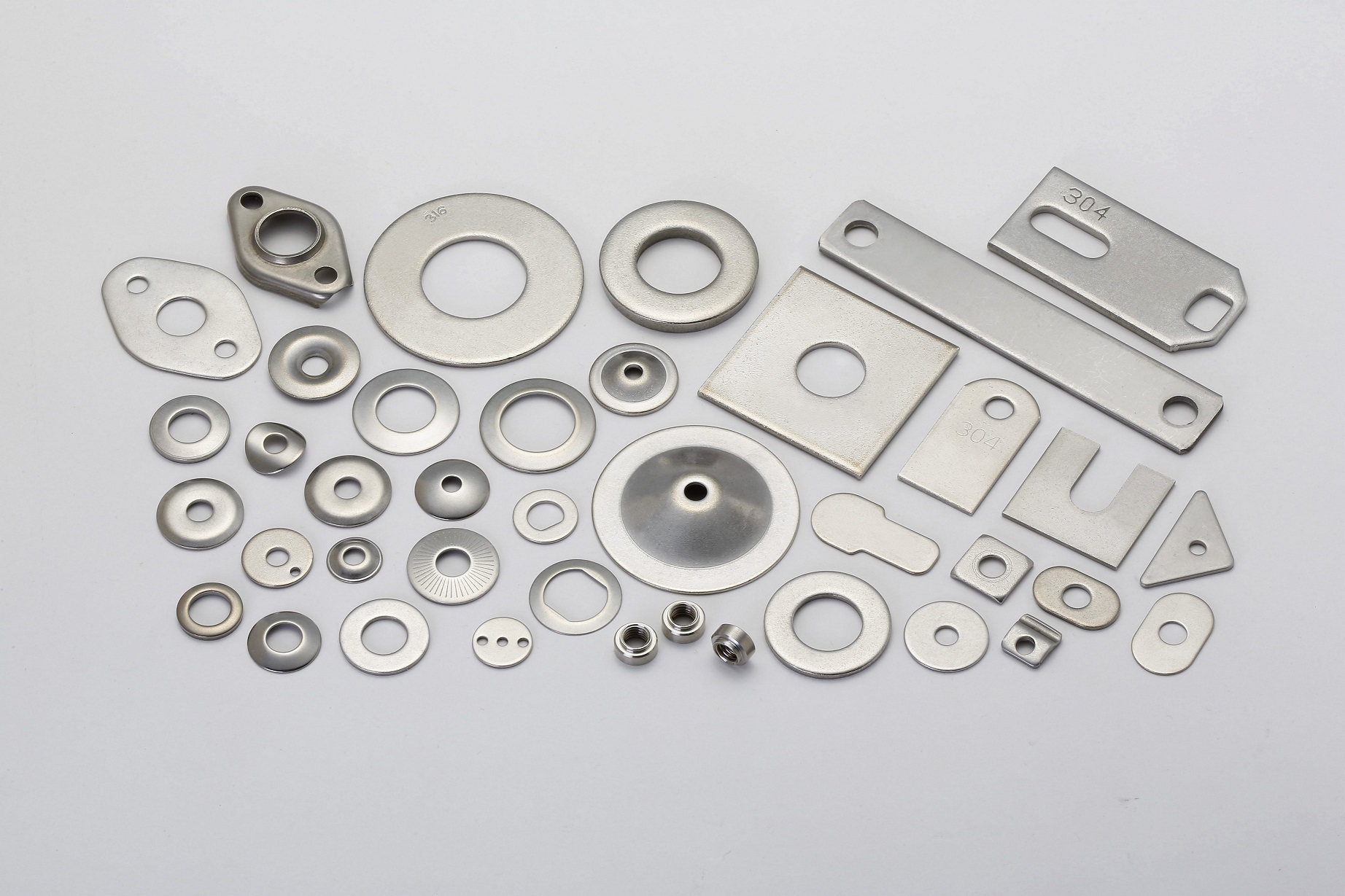 Stainless Steel Washers, Nuts, Stamping Parts
What makes us different is that we cut tooling costs as much as we can when we are developing custom fasteners with our customers.
  And if possible we do not ask large volume from our customers.