Taiwan custom fasteners manufacturer
Z-SINPRO, a Taiwan custom fasteners manufacturer, strives to be your solution provider of anchor bolts and custom fasteners.
Strengths:
Non-Standard and Custom Fasteners:
Stainless washers for valves industry, Stainless anchor bolts for rock climbing hardware shops, and Custom bolts for industrial purposes
Quick Delivery for Standard Fasteners
We stock standard fasteners like stainless socket button head screws, stainless flange nuts, stainless flat washers, and much more.
Business results of our Custom Fasteners:
Argentina: Stainless special bolts (based on prints-oval head)
Japan: Stainless wedge anchors
Poland: Stainless stamping parts, stainless wedge anchor expansion clip
Philippines: stainless flange nuts, stainless socket button head cap screws, stainless washers, stainless nyloc nuts
UK: Stainless Custom Screw(patented)
USA: Custom Stainless flat washers
Australia: DIN 125A Stainless flat washers
1987: Started with machining bicycle screws
1998: Increased equipment & specialized in wedge anchor manufacture
1999: Expanded our plant to a strategic southern area
2000: Sold our anchors to foreign markets
2010: Successfully developed patented anchors for our customers
2015: Set up a sourcing department
2016: ISO certificate renewal
2020: Working on producing patented custom screw for customer
2021: Purchased a new projector
Custom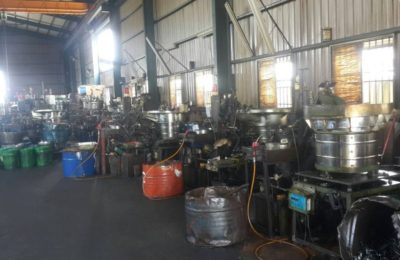 Production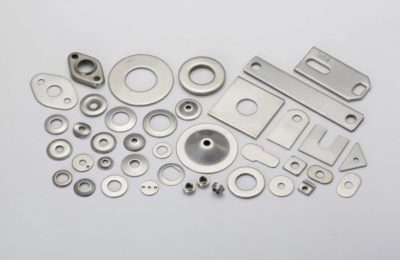 Inventory
Production Flow Chart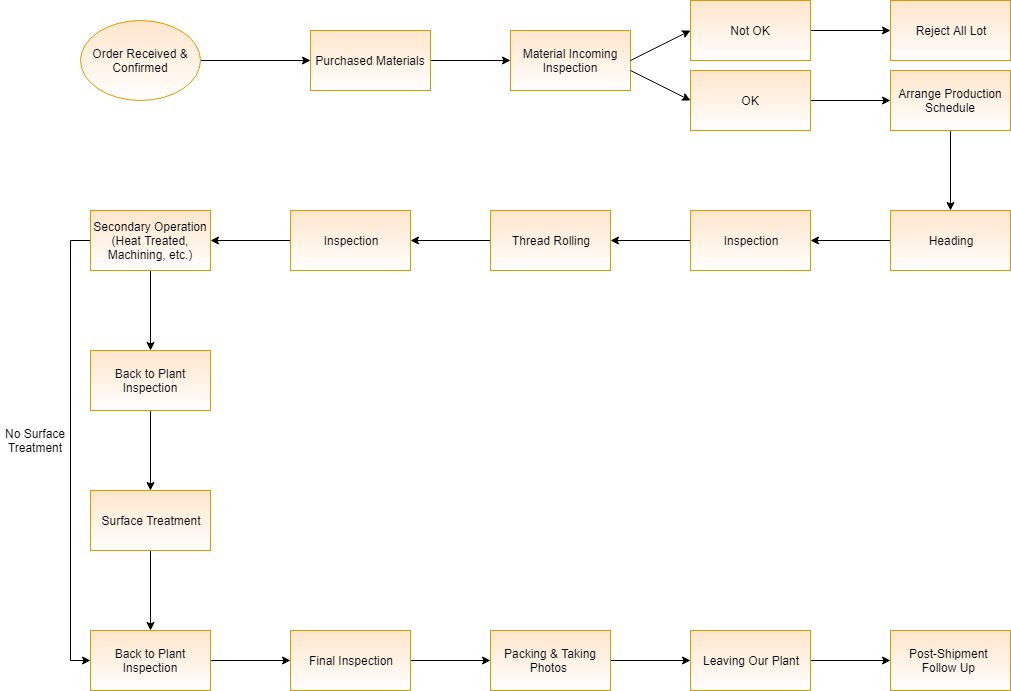 What makes us different is that we cut tooling costs as much as we can when we are developing custom fasteners with our customers.
  And if possible we do not ask large volume from our customers.